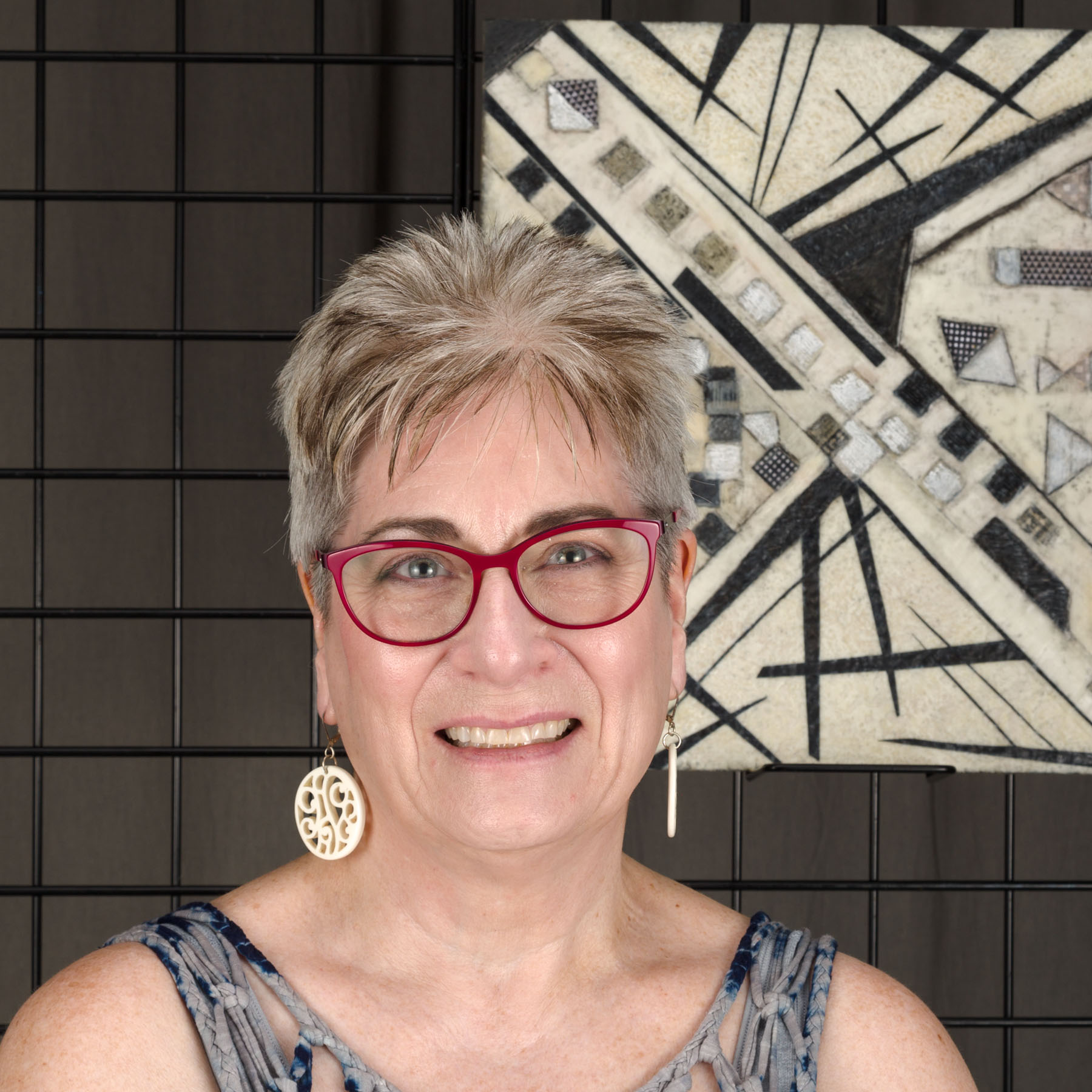 My journey as a mixed media artist has become increasingly exciting since I began incorporating encaustic into my work. This fascinating ancient art form has made a worldwide comeback in recent years. Old techniques and formulas have been revised and are becoming a popular medium for 2D and 3D artists like myself.
The term "encaustic" comes from the Greek word "enkaustikos" meaning "to burn in". Encaustic medium consists of beeswax heated with damar resin. This molten formula is then poured, brushed, or dripped onto a strong substrate such as a birchwood panel. Each layer is fused with a torch or heat gun. I make my own encaustic medium and often add pigments spontaneously as I paint. I also have a colorful palette of premixed individual tins ready to heat up. I may incise, embed, collage, or add inks or oil paint to the surface. The wax can appear opaque or transparent which tends to create visual mystery.
Typically I jumpstart my work by reacquainting and reconnecting with my collection of beautiful junk. I look, I touch, I tune-in to any items that might wish to join forces as I awaken my senses. All the while, the warming beeswax is filling the studio with its lovely aroma. These moments of discovery are key to finding my daily artist's path. I am currently making mono prints with rust, tea leaves, and inks. Some of these will become part of my latest assemblages. I would like to invite you to please visit and revisit my collections as my body of work expands
Gallery
Click on an image to view it larger or in a slideshow. Please contact me if you are interested in purchasing my artwork. Prices are available on request.
Encaustic / Mixed Media Paintings